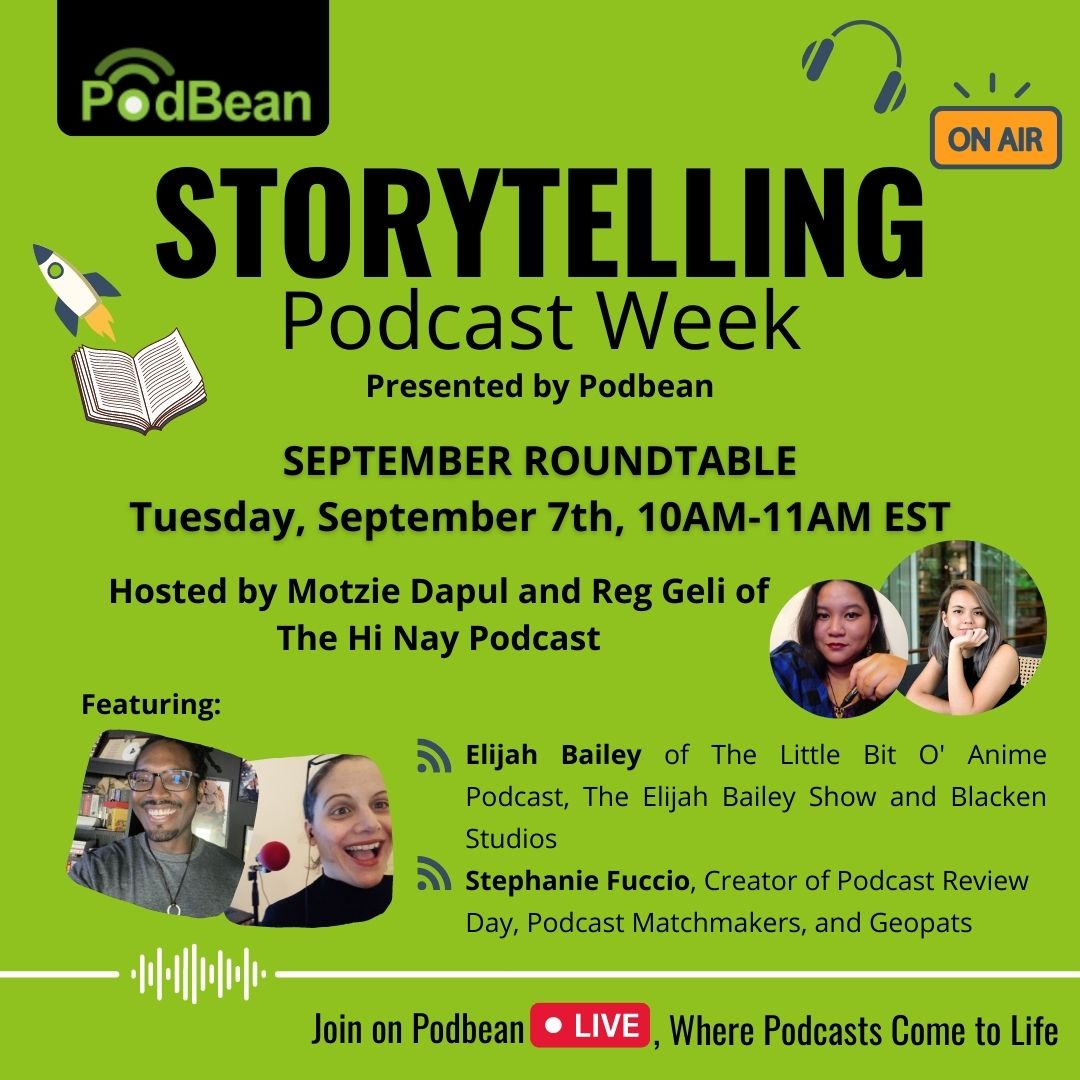 This episode is a recording of a live episode from the Storytelling Podcast Week live program on Podbean Live.  
Storytelling Podcast Week is back with our September LIVE Episode! 
Motzie Dapul and Reg Geli from The Hi Nay podcast dive into the world of fiction podcasts and fandoms, reviews, what makes a great show and geek out with this really fun group of podcasters we love!
They're joined here by Elijah Bailey of The Elijah Bailey Show, A Little Bit O' Anime and Blacken Studios and Stephanie Fuccio of Podcast Review Day, Podcast Matchmakers, and GeoPats.  
...
Storytelling Podcast Week is brought to you by Podbean.
Podbean is a podcast publishing and monetization service, hosting over 500,000 podcasts. If you're looking to start your own podcast, monetize your podcast and livestream directly to your listeners, you can set up an account at podbean.com